Automated volume, water, temperature and mm readings. Providing real time levels via the MST Interface.
Ideal for retail service stations as well as commercial bulk fuel consumers.
ATG limits human intervention and irregular readings.
When combining ATG with ST500 dispensing control, complete site reconciliations are produced for a
comprehensive reporting structure.
Fuel Consumption Analysis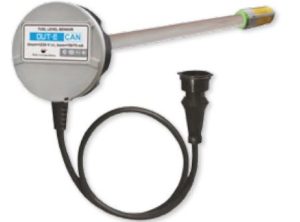 MST has expanded to provide Clients with detailed consumption viewing of fuel
Clients can monitor on board fuel consuming equipment and on board fuel tanks by use of independent probes inside HDV or equipment fuel tanks.
Generator levels and consumption can be monitored separately and effectively.
Combining it with our fleet management technology enables a geolocation of the vehicle / equipment at the time of consumption as well as driver information.
Online Interface/Dashboard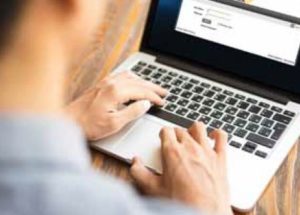 Smaller entities can use the MST interface to manually capture transactional data, fuel deliveries, opening and closing dips etc. MST's interface will produce reports without having hardware (capital outlay) upfront.
A firm operational input is required for the desired reporting output.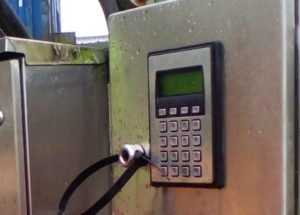 The ST500 pump will automate recording of transactional data by authorising vehicles / drivers / attendants /operators to dispense fuel.
The ST500 pump controllers post the recorded data to the website for reporting via website.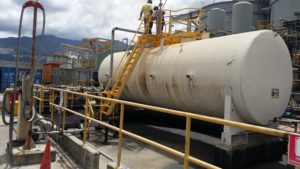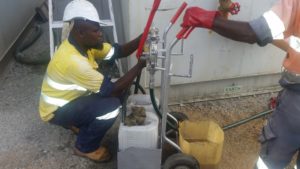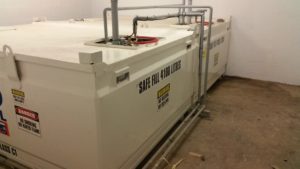 FUEL MANAGEMENT SYSTEM
Fuel is a necessity for most companies in order to operate. Although fuel is a valuable resource for companies, it has been realised that it has become a major expense for most companies due to mismanagement and misuse. Fuel syphoning and fuel theft have cost companies millions of kina with the lack of control over the fuel.
MasterSystem Technologies have developed and tested a full fuel management system that covers all parameters of fuel usage and consumption, from when the fuel is delivered to how much is actually burned in a vehicle or plant. We provide the necessary tools to manage and bridge the gap between fuel suppliers and consumers. Our system is designed with flexibility and scalability in mind to ensure that we are equipped to cater for different companies and different operations.
Incorporated into our Fleet Management System we are able to output data on fuel, vehicle and driver information. The two systems work hand in hand to provide secure, unattended control over the issuing and usage of fuel.
Our cloud based reporting platform provides Management with offsite visibility and control of fuel.
HOW DOES IT WORK?
A MasterSystem Technologies probe is installed into the tanks and calibrated to the specific tank size inorder to record data to be uploaded onto the web. The probe is then connected to a controller that is accessible by the pump attendants to use when refuelling a vehicle. Data is collected in real time and updated in real time for fuel managers and controllers to access. Automatic alerts can be set for different parameters for syphoning, refuelling and transfer alerts.
Fuel managers then access this information – and obtain key insights about the data – through FuelMaster System's online tracking and information portal.
FuelMaster provides secure 24-hour access to fuel data, while advanced reporting and analytics tools enable informed decisions to be taken. Data, reports and trends can be generated using the reports to identify areas of improvement that need attention.