We recently visited the Pure Oil Maintenance Services in Australia. The purpose of the visit was for MasterSystems to see new technology developments to implement in Papua New Guinea.
The setup and full implementation of the new developments are looking ever so close and the team at MasterSystems are excited to be able to offer this to our clients at a fully functioning level. The target remains the same for the OilMaster System and that is to ensure machinery and equipment are always using clean oil and that the life of the equipment is prolonged, enabling it to function at optimal levels.
We have external filtration systems that are installed on machinery and equipment to clean and trap all particles and elements, big and small. Samples are taken out and analysed on a microscopic camera to assess particles in the filters so that we understand the state of the oil. The main focus for the OilMaster system is to maintain and prolong the life of the oil and to clean and recycle used oil.
Particles captured in the filters are then analyse with a microscopic camera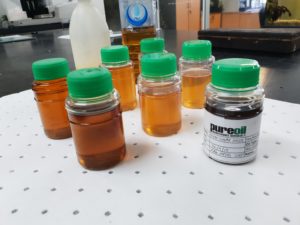 Recycled oil is put through several tests to ensure that it is of high quality. The tests ensure that the oil that we process comes out cleaner than what is bought on the shelves.
The 6 pot Mobile unit is a portable oil filtration unit that can be used on machinery and equipment in hard to reach areas.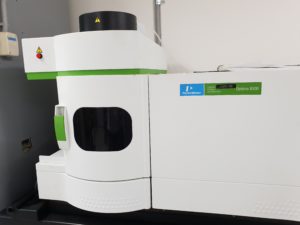 The Optical Emission Spectroscopy is used to detect and quantify the presence of elements in oil.
Oil condition monitoring tool used to monitor the amount of water and moisture that is in the oil.
Viscosity tester – tests the viscosity or the thickness of oil